Free StressMarq Antibody Samples
Test any antibody* for free before you buy!
Just pay for shipping! It's that easy!
StressMarq supplies the highest value bioreagents in the life sciences. The performance of each antibody has been determined through an extensive quality control process and documented with our detailed online datasheets.
Get Your Free Antibody Samples in 3 Easy Steps: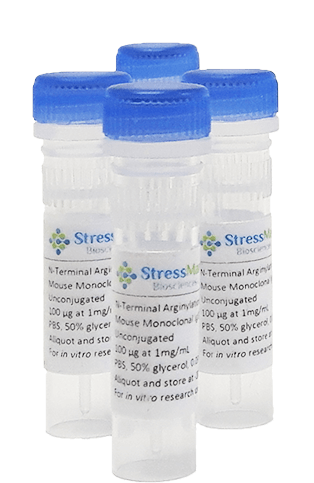 1. Find the antibody you would like to sample by searching through
our our website.
We cannot test each antibody in all applications, species, or tissue types. If our datasheets do not indicate whether one of our antibodies is suitable for your application or species, we invite you to try one of our free antibody samples!
2. Add the sample size vial (12 ug or 12 ul) to your cart.
Limit of 3 free antibody samples per research lab. Excludes conjugated and lyophilized antibodies. Please see product pages for sample size availability.
3. Checkout online using PROMO CODE 3FREESAMPLES and just pay
for shipping.
We cover the $20 handling charge, and you just pay for shipping to your destination institution with a credit card or your own FedEx account number (purchase orders not accepted). Shipping costs vary depending on your destination (approx. $30-80).